Many people value their privacy and do not necessarily want the public at large to see or know their activity on LinkedIn. The same time these individuals still appreciate what a LinkedIn profile does for their career or brand. The following article will teach you how to hide your LinkedIn profile and still maintain a great LinkedIn brand.
Step 1: Go to your me section
Go to your Me section located in the top right corner. It is the icon with your picture.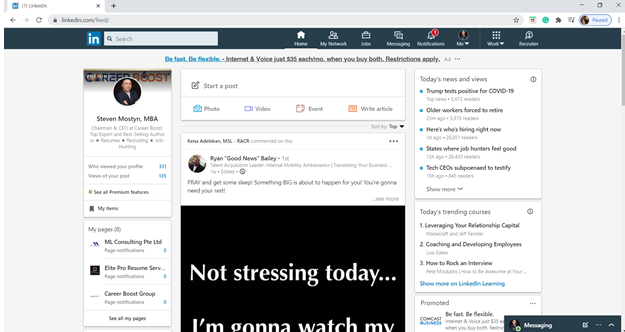 Step 2: Go to the settings and policy link
On the drop-down, look for the Setting & policy link and hit it.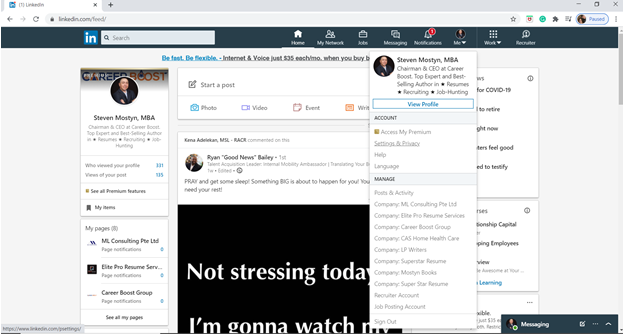 Step 3 Change the privacy setting
Hit the visibility and see the privacy options you can change
Step 4. Change your Profile viewing option
This section can give you the option to hide your LinkedIn profile and make it anonymous when looking at other profiles. You have the same option when story viewing other profiles.
Step 5: How to limit who can see your last name
You can determine who can see your last name by clicking this option. It lets you be seen on LinkedIn with just the first letter of your last name.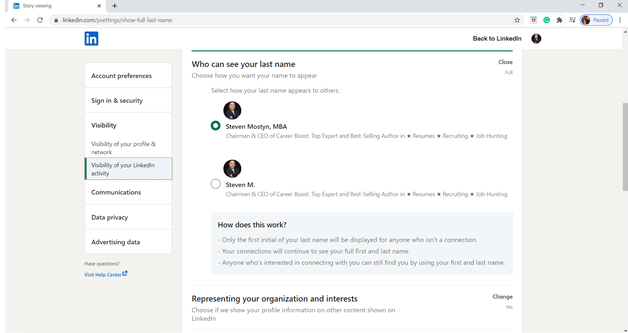 Thoughts on hiding your LinkedIn profile
I think it is ok to hide your profile when viewing other profiles, but I would not recommend not listing your last name on LinkedIn as it diminishes your brand as the first initial of your last name does not give as much trust as a full last name.
Another option when hiding your LinkedIn profile
Another option when hiding your LinkedIn profile is to use an anonymous name and not list the companies you have worked for and not list the schools you went to. This will still allow you to have a LinkedIn profile and give you lots of privacy. The only problem with this again is this type of profile is not useful for developing your personal brand.