Why should you use Indeed?
Indeed, has more executive roles than any job site, so therefore it should be your number 1 tool to find your next executive leadership roles. As there are so many jobs on Indeed, it is essential you learn how to use the tool properly to save you valuable time. Below you will find how to use Indeed.
How to find Indeed jobs?
There are two main ways to look up jobs on Indeed. They include doing a Basic (Simple) Search and using the Advanced search feature. Below you will learn how to do both.
How to do a simple job search on Indeed
Go to Indeed.com and go to find jobs, and you will discover two areas you can use to search. These are What and Location.
Under the What section, you can search for job title, keyword, and company. Under location, you search your desired job location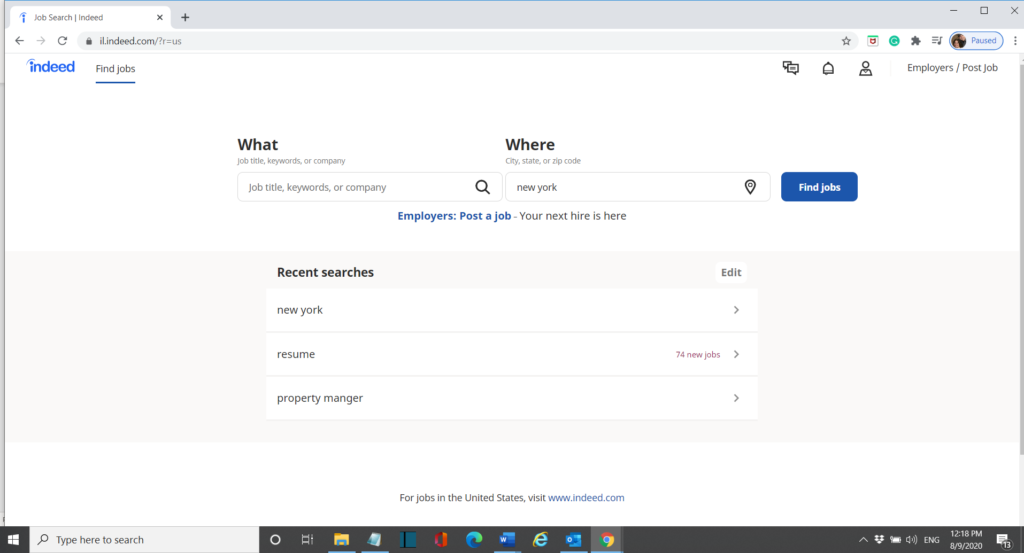 Advanced Job Search on Indeed
The advanced search option will allow you to put more criterial into your executive job search and find you more exact roles.
Step A
Once you are in the Job search area you will find the Advanced Job Search button on the top right corner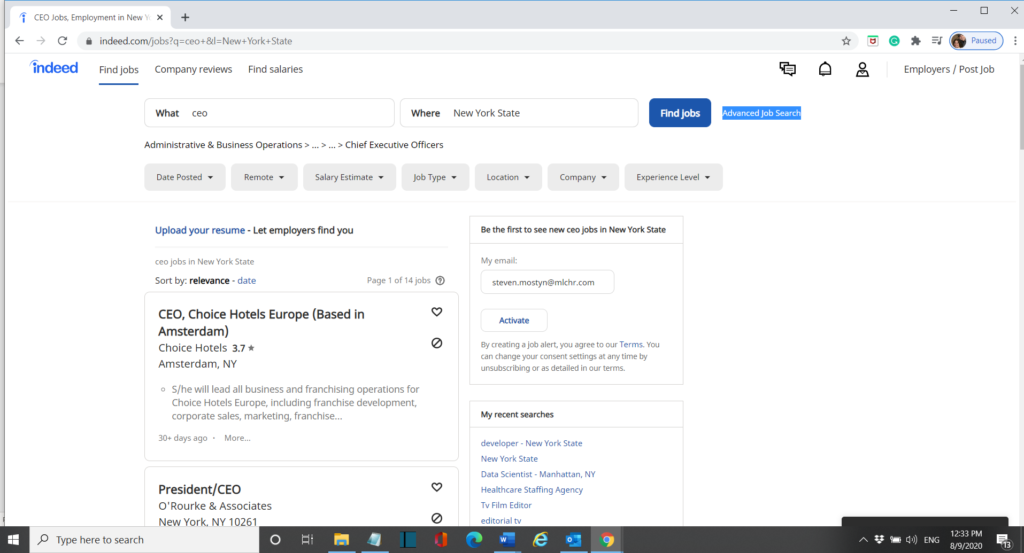 Step B
The Advanced Job Search section will take you to the following page with the following areas you can search for they include the following. Also, see them on the two screenshots below.
With All of These Words
With the Exact Phrase
With At Least One of These Words
With None of These Words
With These Words in the Title
From This Company
Show Jobs of Type
Show Jobs From
Salary Estimate
Location
Age
Display